Calvin Smith Retires from the BPS After Over 42 Years of Public Service
Fri, 2021-06-04

Earlier this week, at 5pm Monday 31st May, Staff Officer Calvin Smith officially retired from the Bermuda Police Service (BPS) after over 42 years of public service –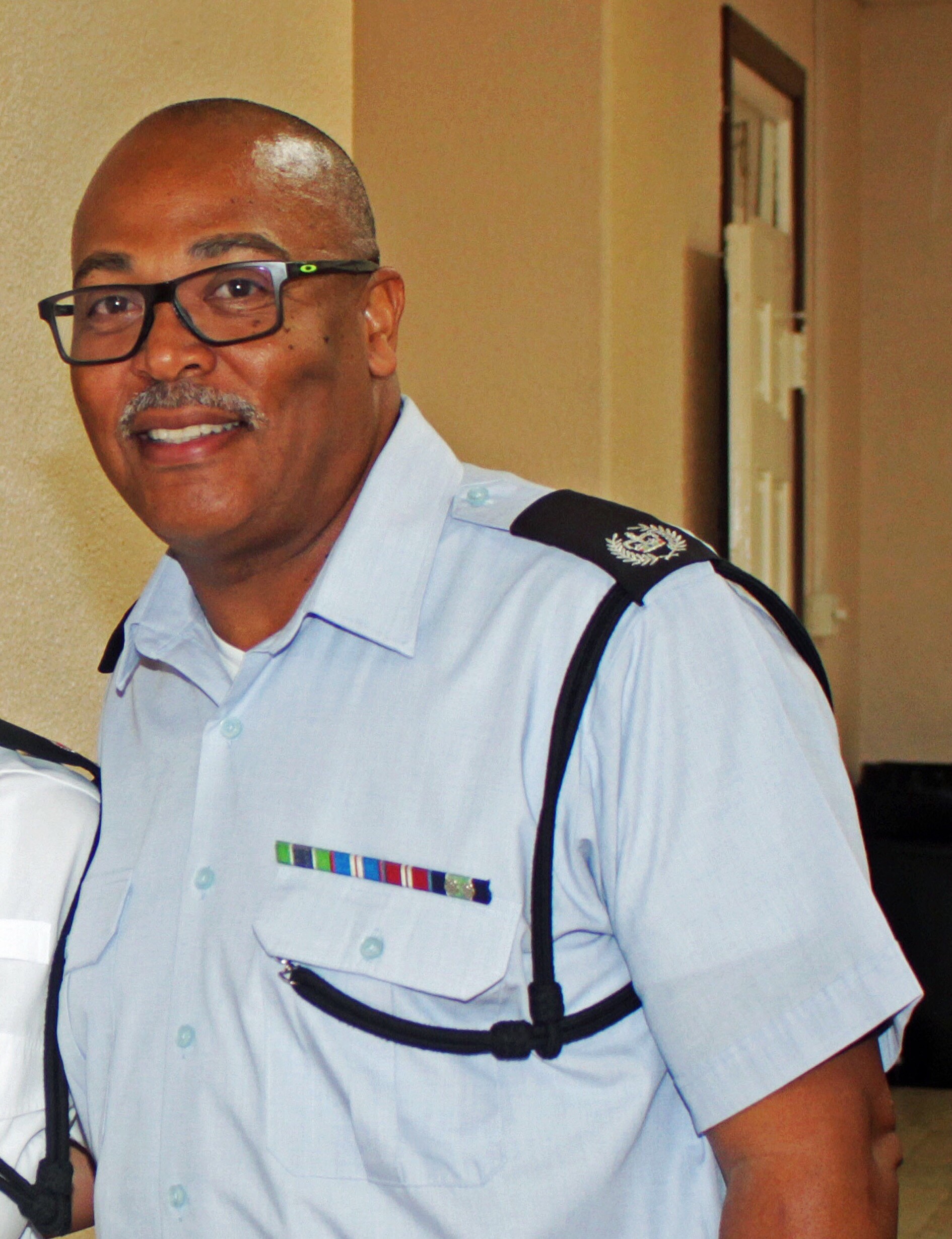 which saw him receive the Overseas Territories Police Medal in 2016.
Calvin (known by many as Cal) Smith joined the BPS in 1984, having already served with the Bermuda Regiment. He has worked in nearly every area of the Service; has an extensive investigative background in the Criminal Investigation Department and the Serious Crime Unit, and has received 14 Commissioner's Commendations for his detective work. He served for five years as the Head of Special Branch and was the Government Security Officer until 2008. He then served as the Tasking Manager in the Intelligence Division and has attended several courses both locally & overseas.
During his career Cal also received two Commissioner's Merit Awards, one Bermuda Reserve Police Merit Award, 30 Letters of Good Work, the Bermuda Police Service Long Service Award (18 years), several trophies and certificates for both local and overseas sports tournaments as well as the 2007/2008 Bermuda Police Service Officer of the Year Award and the 2009 AKA Man of the Year Award. In addition, he is still involved with the Police Week Committee (starting from 2007, to date). In 2018, Cal was voted President of the BPS Ex-Police Officers' Association and remains in that post.
Cal reached the rank of Chief Inspector and started his tenure as the Commissioner's Staff Officer in March 2016, as a Chief Inspector. He served as Staff Officer until 31st May 2021, assisting both former Commissioner Michael DeSilva and current Commissioner Stephen Corbishley, before retiring from the police. Including his service with the Bermuda Regiment from 1979, Cal's total service to the people of Bermuda is over 42 years.