Tue, 2022-12-20
Inspector Mark Tomlinson of the Bermuda Police Service (BPS) successfully completed eleven (11) weeks of command and leadership training at the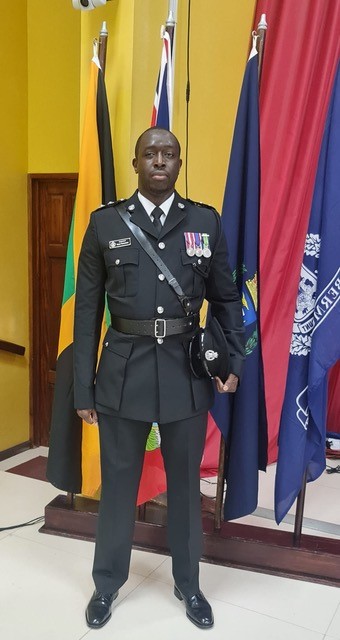 National Police College of Jamaica.
The course, which is the 86th batch of the Staff and Junior Command Course (SJCC), has trained and equipped middle management officers with contemporary policing skills geared towards their development as effective police commanders.
The course primarily covered modules in Personal Effectiveness, Police Leadership and Management, Police Administration, Crime, Investigation and Intelligence Management as well as Operations and Critical Incident Management.
The course also included two weeks of operational command experience out in the field. Inspector Tomlinson said, "The course was very challenging but the content and the results were rewarding." He intends to apply much of what he has learned within the BPS.
Thirty (30) police officers, ranging from Inspector to Deputy Superintendent participated in the course.